"Cherry Blossoms with Golden Pheasant" Antique 1960
We have selected one beautiful screen from our antique collections for the coming spring season. It was painted by Kasho in the 60'. The Cherry Blossom stretches to all 4 panels, painted very detailed, and a pair of the birds peacefully rest on the rock. The panels are natural brown paper and they have golder flitter for the ground and sky.
The artist Kasho made several of similar images. Our screen master liked his works and kept them for many years. This is the last item of the same image placed for sale. It is listed in our antique page at $2,870, but we are pleased to offer $2,370. Feel free to ask me any questions, if you have interest in this screen.
Dimensions : 90cm tall x 180cm wide (3' x 6')
Normal price : $2,870
Sale price : US$2,370
Shipping : $150 - $200 varies on destination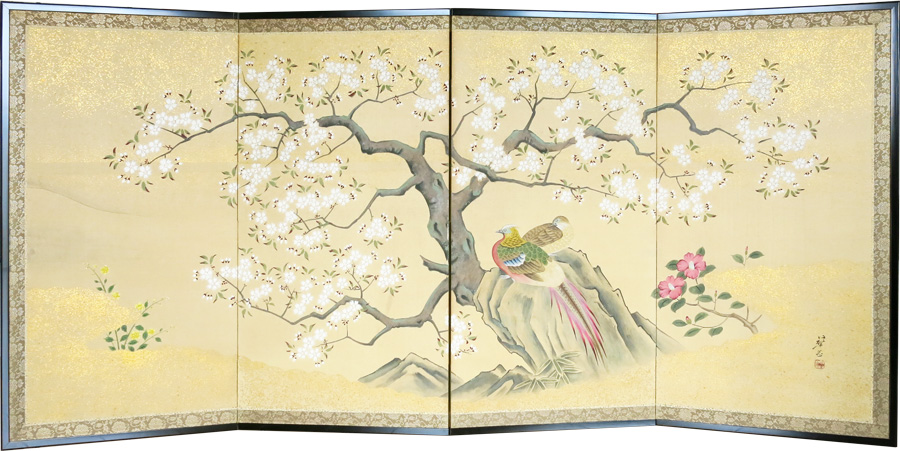 Contact Form
If you want to know further details about the screen, please fill out the form below and send it to us. We will reply to you.