"Wisteria and birds"
We have selected Wisteria as a monthly flowers of May. This screen was painted by our senior artist Kenzo on four panels of gold leaf. The image is a typical style of Rinpa school started in 19th century. The two aged vine trees are winding each other and hold the flower clusters underneath. The fresh green leaves reflect a new life and the beautifully painted flowers in white/purple show a pleasure of life. Two birds are playing in flight under the trees. It is a peaceful harmony of the nature. The abstruct line of the waters are also symbolic image of Rinpa school.
Dimensions : 90cm tall x 180cm wide (3' x 6')
Normal price : $2,150
Sale price : US$1,650
Shipping : $150 - $200 varies on destination
The sale is valid until end of the month.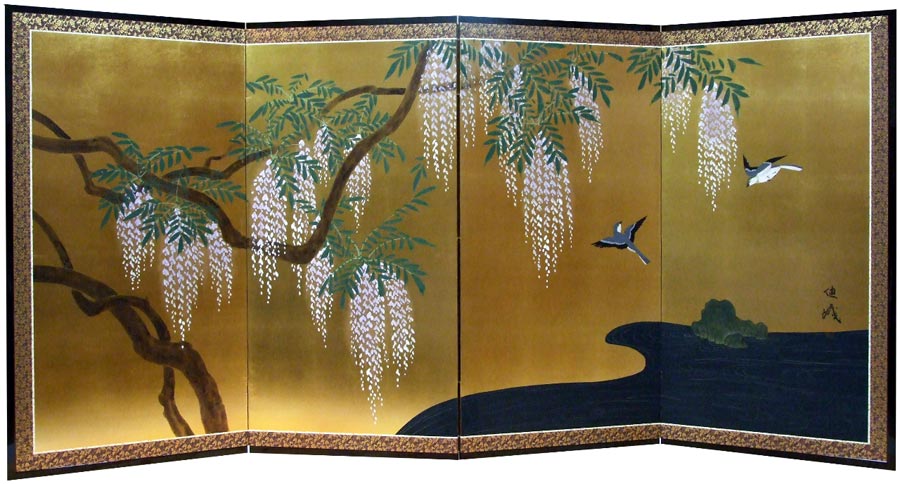 Contact Form
If you want to know further details about the screen, please fill out the form below and send it to us. We will reply to you.