"Morning Glory"
The Suntory museum in Tokyo has an exhibition of screen paintings by Suzuki Kiitsu in September/October 2016. He was one of the most active Rimpa School artists in the 19th century of Edo(Tokyo). "Morning Glory" was painted by him in a pair of 6 panels. The screen was broght over from the Metoropolitan Museum of Art in NY for the exhibition in Tokyo. To commemorate the event, we have a small version of the "Morning Glory" for sale. It was painted in 4 panels of gold leaf and the measurement is 3' x 6' (90cm x 180cm). It is not a floor screen, but good for hanging on wall. The price is normally $4,500, our special offer of the month is $3,800 plus shipping $200 - 300.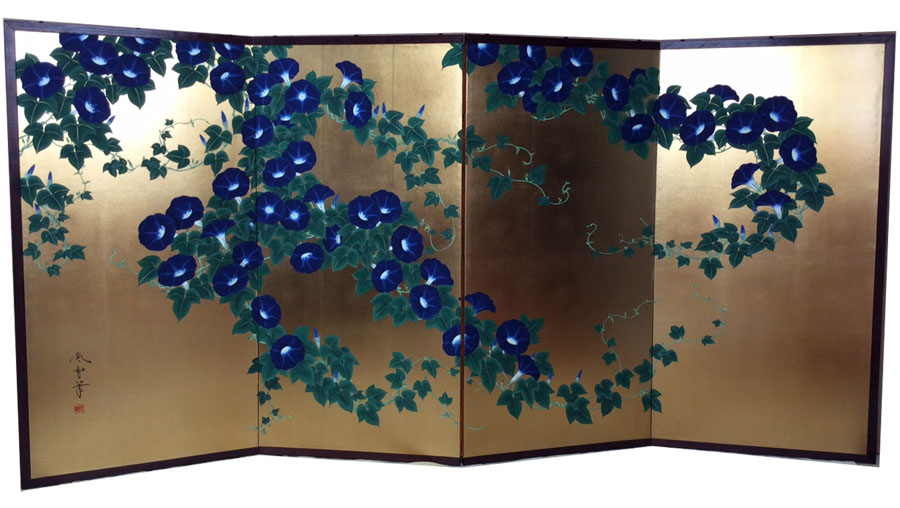 "Morning Glory" painted by our chief artist, Ransetsu in 4 panels 3' x 6'.
Contact Form
If you want to know further details about the screen, please fill out the form below and send it to us. We will reply to you.