"Samurai on horses"
We have selected one of the Genji screens for the month of August. The art was painted in four panels of gold leaf by our senior artist, Ransetsu. The man with a sword in hand is watching his son riding on white horse. He made a great job in the battle and helped his father as well. This is one of the popular story of Japanese history and favored as a symbol of family union.
The image was created by our artist Ransetsu and he made it well in handy 4 panels. He is good at Genji and the two men with armour on horse back are very well painted. In the back of them, gold leaf has glittering reflections. This is a very gorgeous screen!
Dimensions : 90cm tall x 180cm wide (3' x 6')
Normal price : $2,940
Sale price : US$2,200
Shipping : $150 - $200 varies on destination
The sale is valid until end of the month.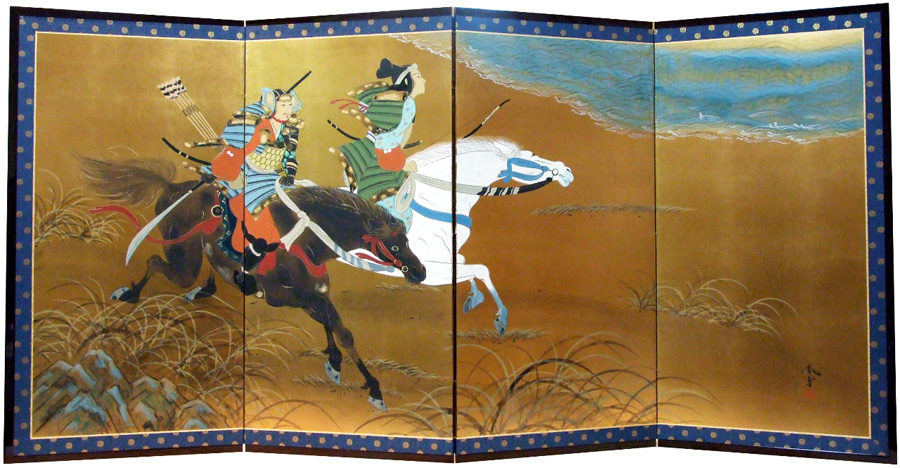 Contact Form
If you want to know further details about the screen, please fill out the form below and send it to us. We will reply to you.