ANTIQUE SCREENS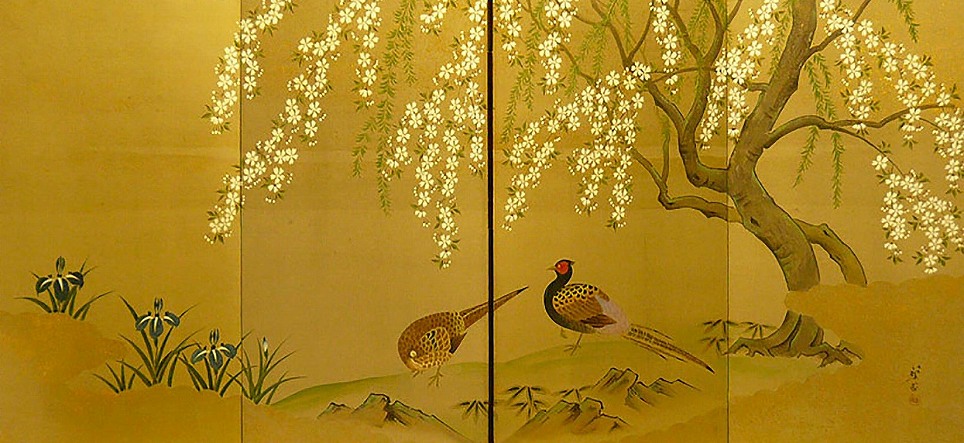 Our antique screen collections are dated back to the 19th century. Most of them are large screens of multi-panels. These were handcrafted using pure gold leaves and natural paper. Paints were made by grinded gem stone and minerals, so the colors won't be faded any longer. To view these antique collections, please contact us for an appointment.
花見街道
-Spring scene(R)-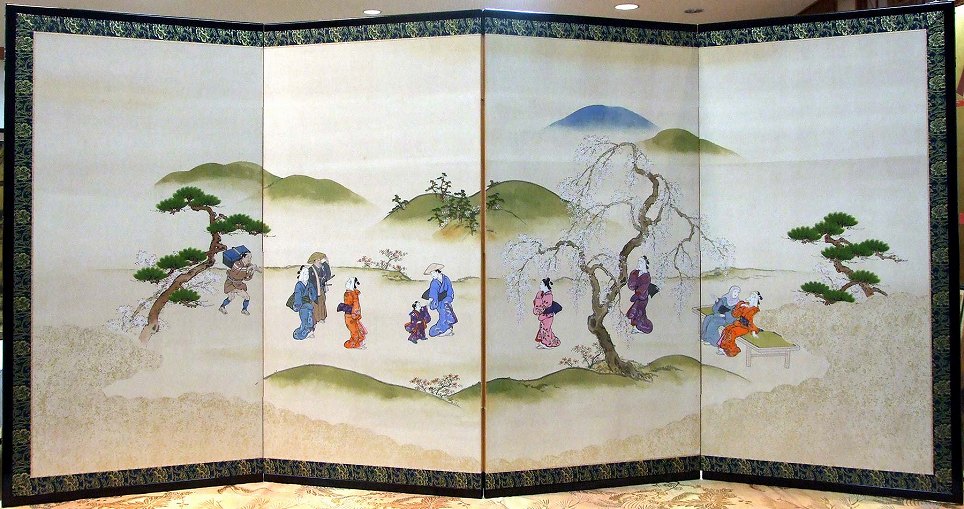 桜に金鶏鳥
-Cherry Blossoms and Golden Pheasant-
銀箔糸菊
-Chrysanthemum-
4 panels silver screen. It is a quite unique product. Many of old screens were painted in shinning gold panels as it had reflection effect of Sun light in dimmed rooms. This panels were made of silver leaf and it has a different taste from gold. Oxidized edge of silver in black tells age of the screen. Two large spider chrysanthemums in right and left with bamboo fence shows a good image of balance.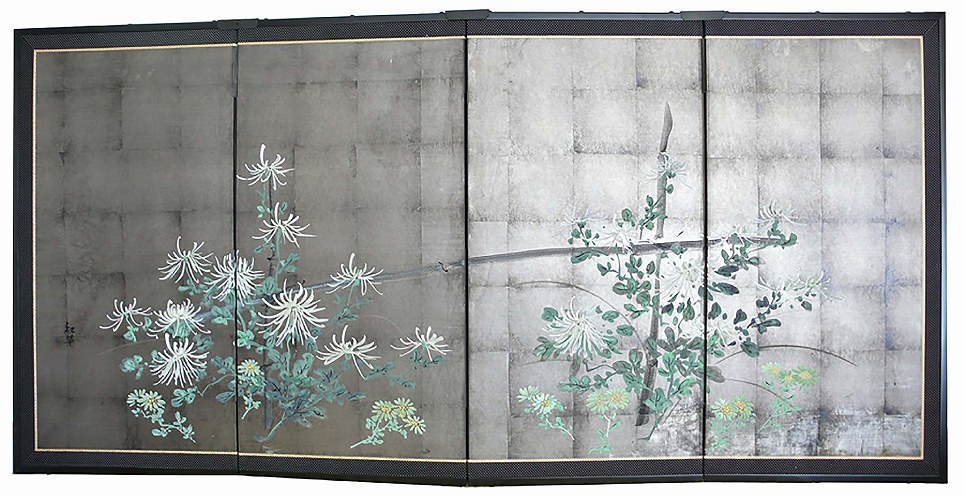 南画山水
-Mountain Scenery-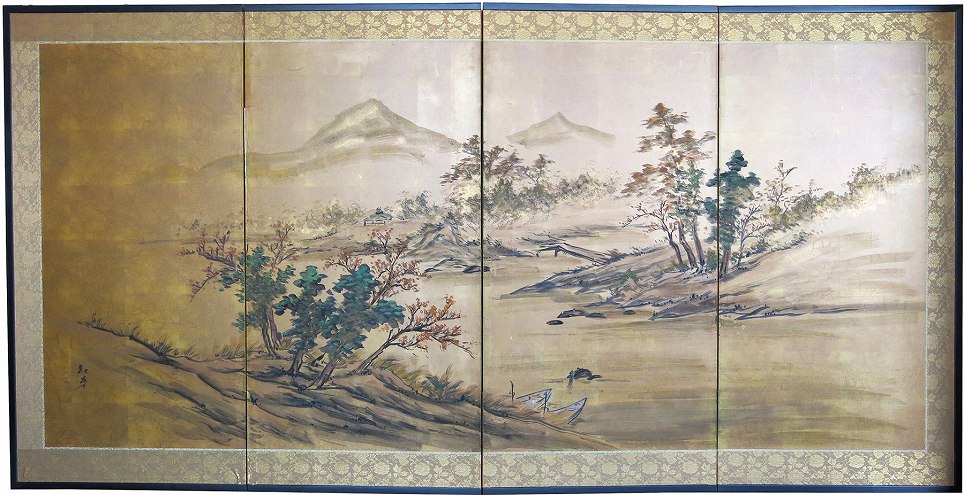 森にフクロウ
-Owls in the Woods-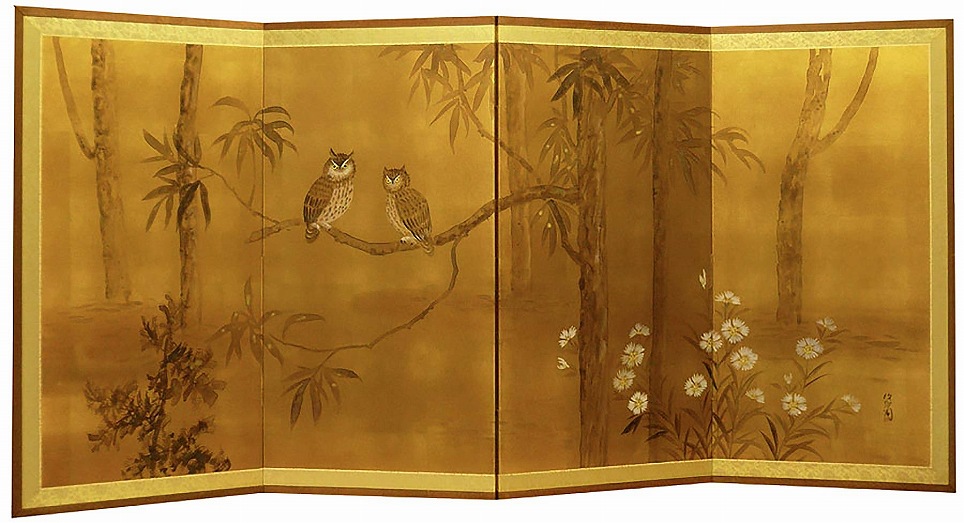 能 松
-Great Pine Tree-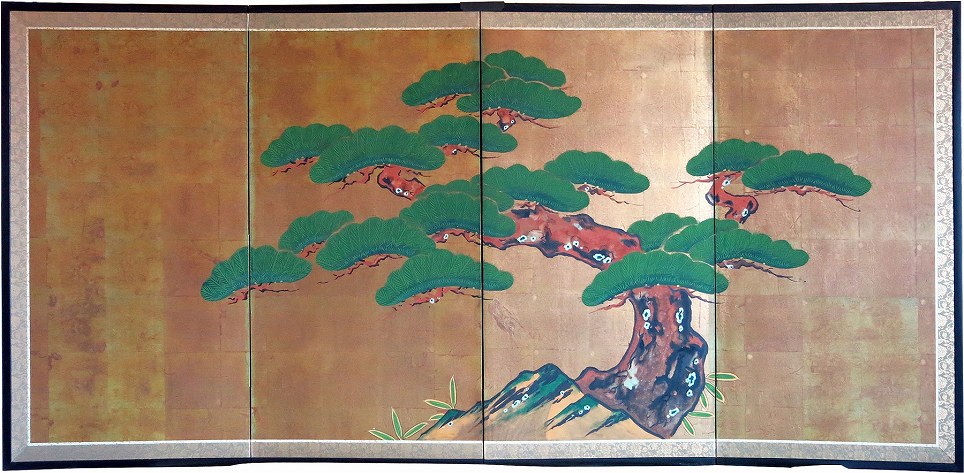 桜・牡丹・金鶏鳥
-Cherry Blossoms and Golden Pheasant-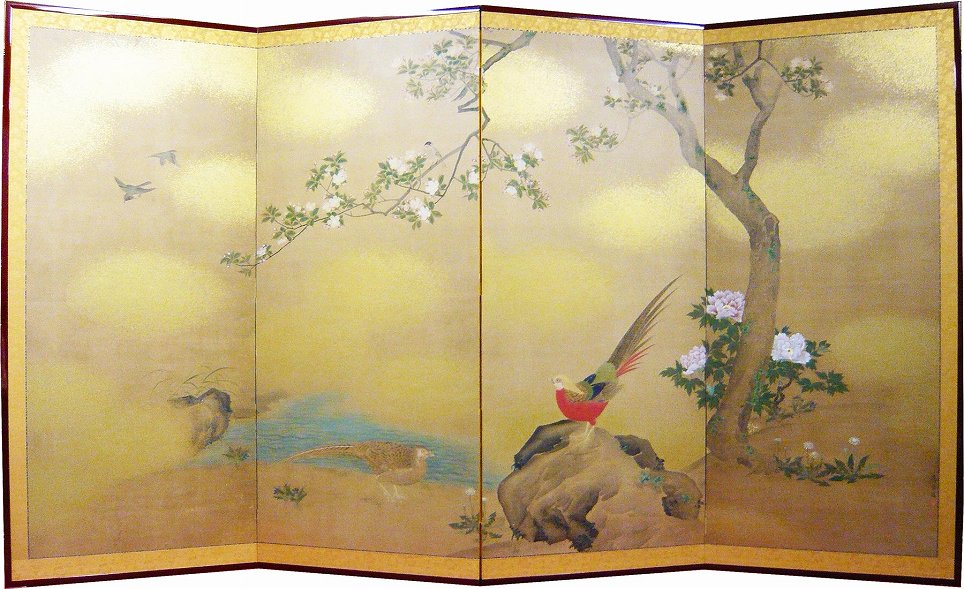 町家風景
-Scene of town-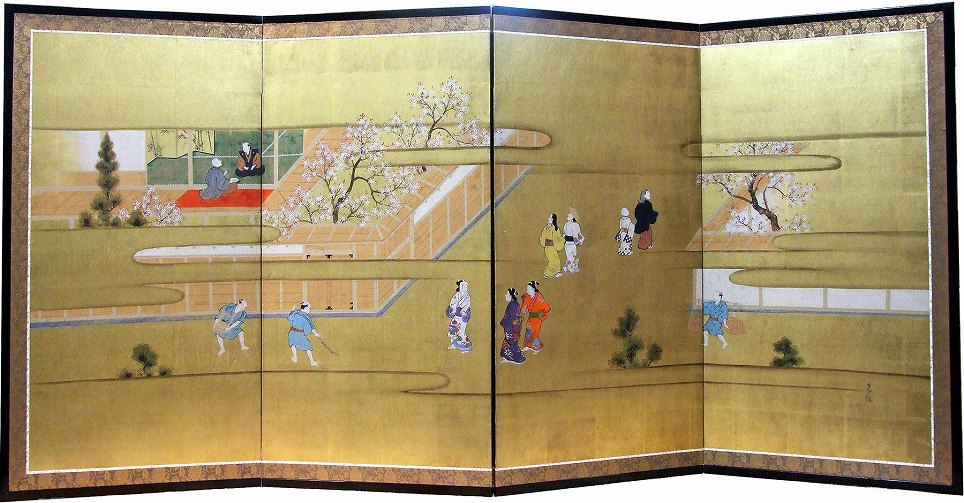 鳥画
-Birds-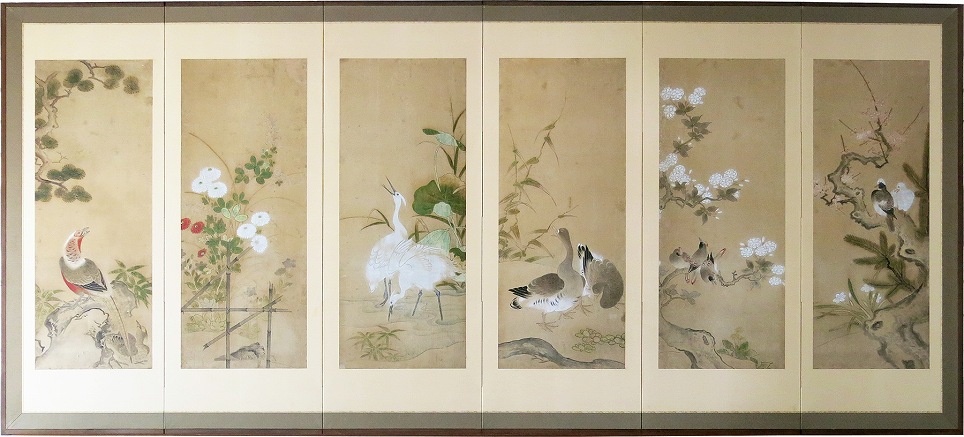 山水 6曲 右隻
-Mountain Scenery-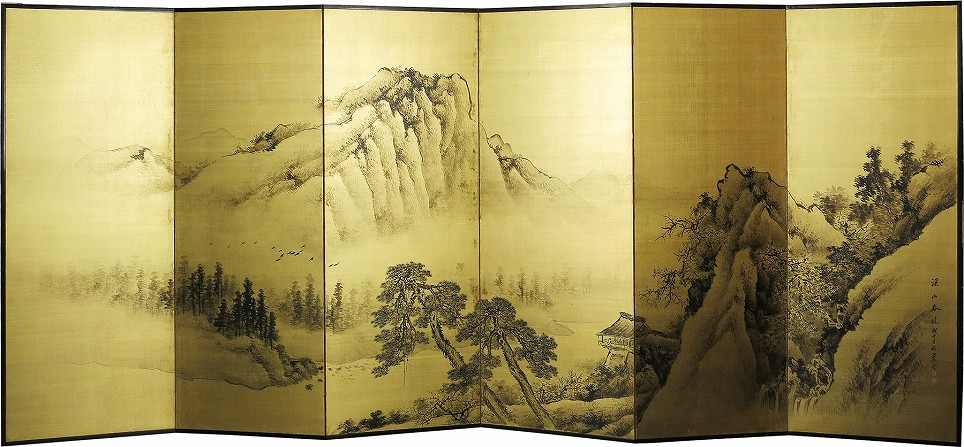 山水 6曲左隻
-Moutain Scenery-