FINE ANTIQUE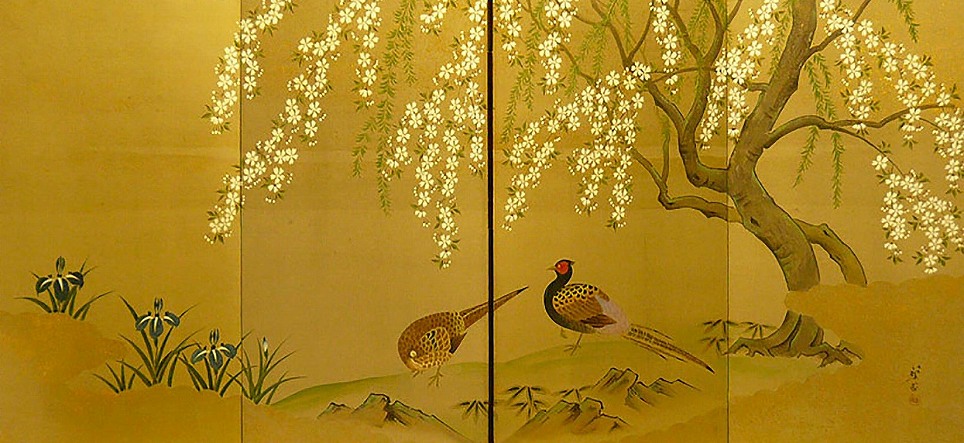 We have various type of Japanese antique collections such as vintage folding screen, painted scrolls and samurai ornaments. All of these are genuine and high quality of fine antiques. Certificates are available. Should you need further information, please ask for details.
花見街道
-Spring scene(R)-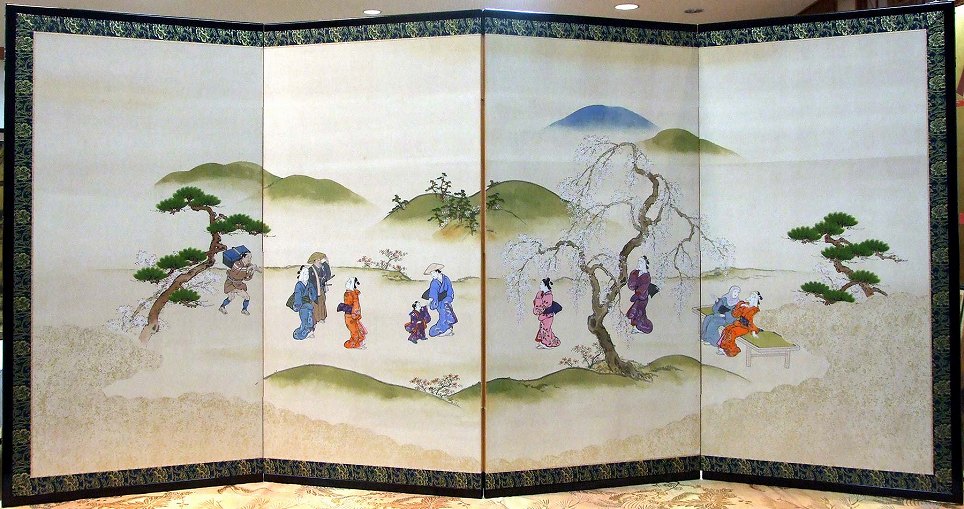 桜に金鶏鳥
-Cherry Blossoms and Golden Pheasant-
南画山水
-Mountain Scenery-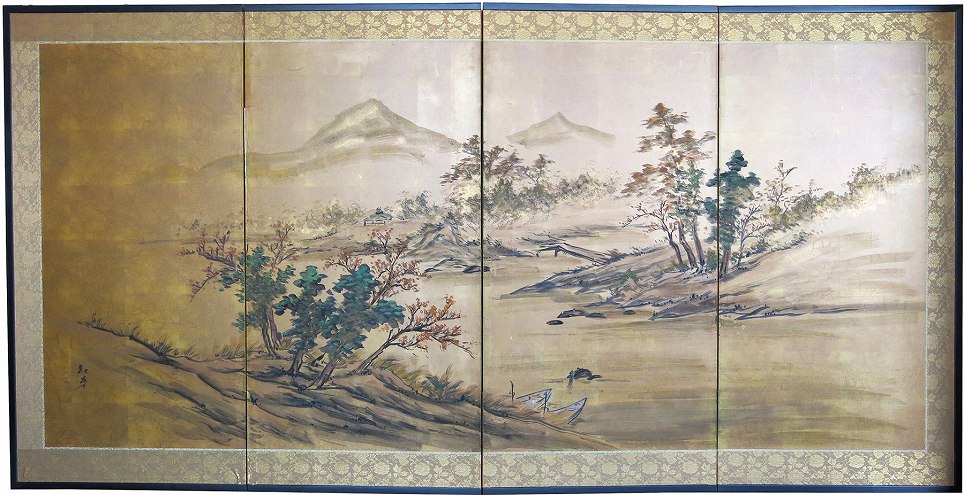 桜・牡丹・金鶏鳥
-Cherry Blossoms and Golden Pheasant-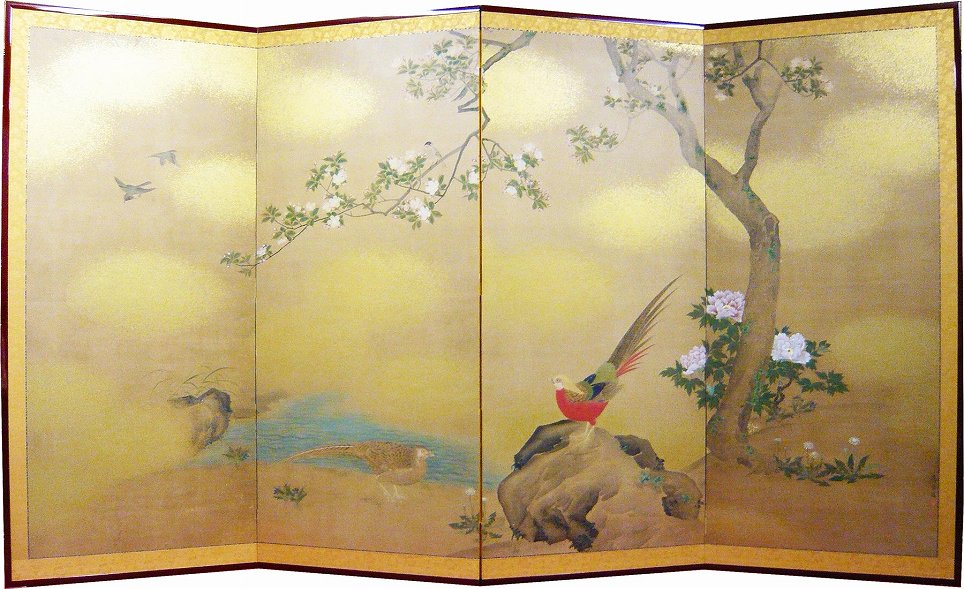 町家風景
-Scene of town-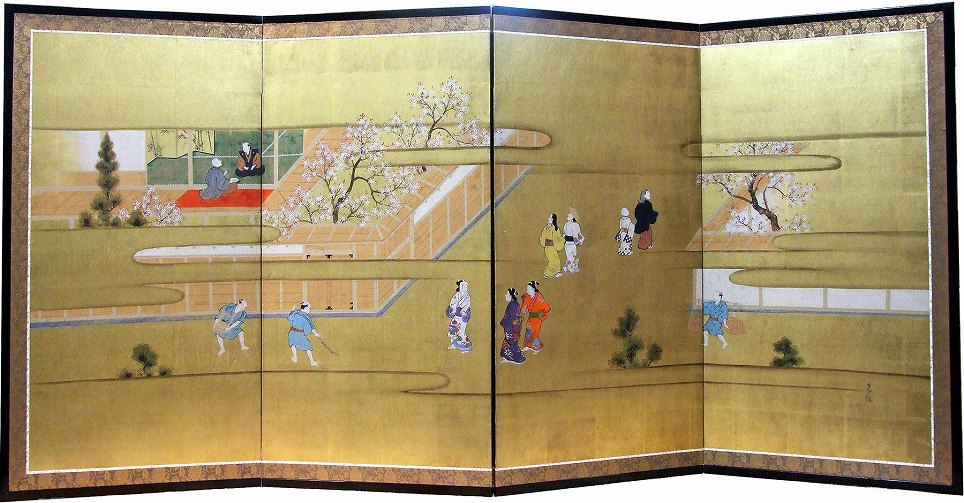 鳥画
-Birds-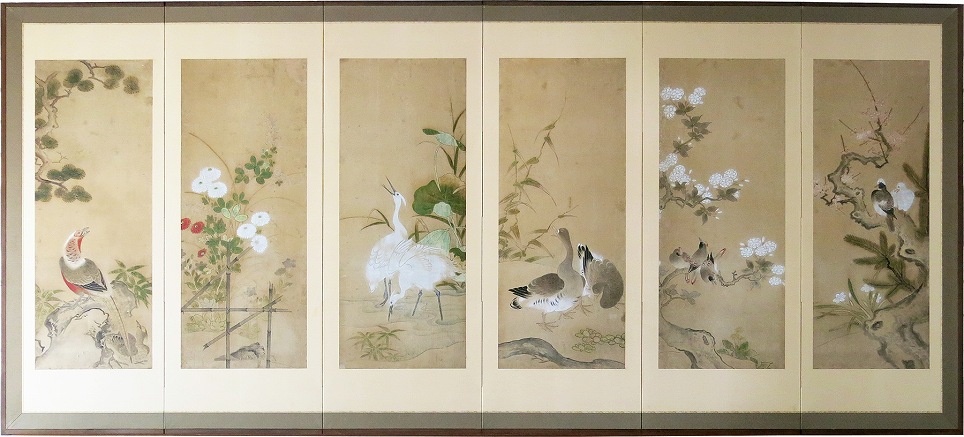 山水 6曲 右隻
-Mountain Scenery-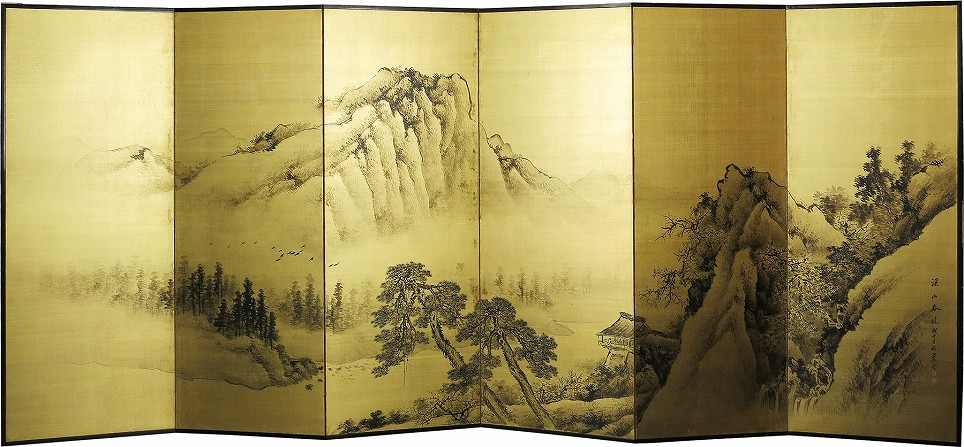 山水 6曲左隻
-Moutain Scenery-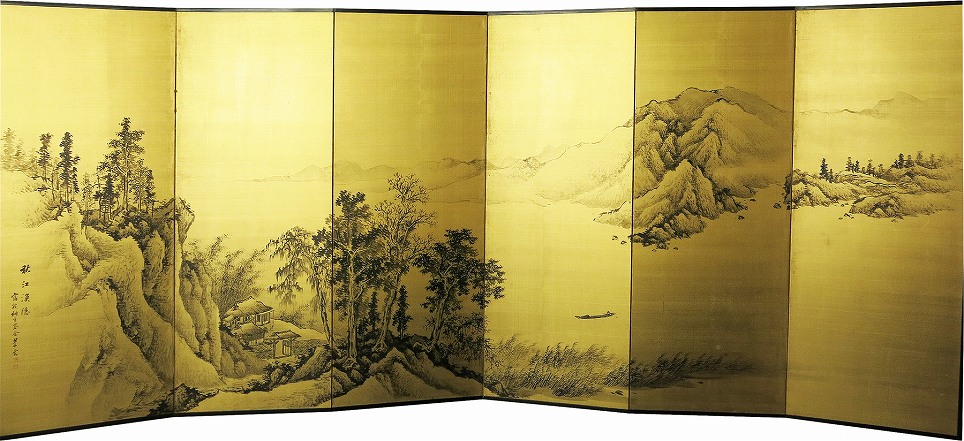 青威し鎧
-Armour in blue-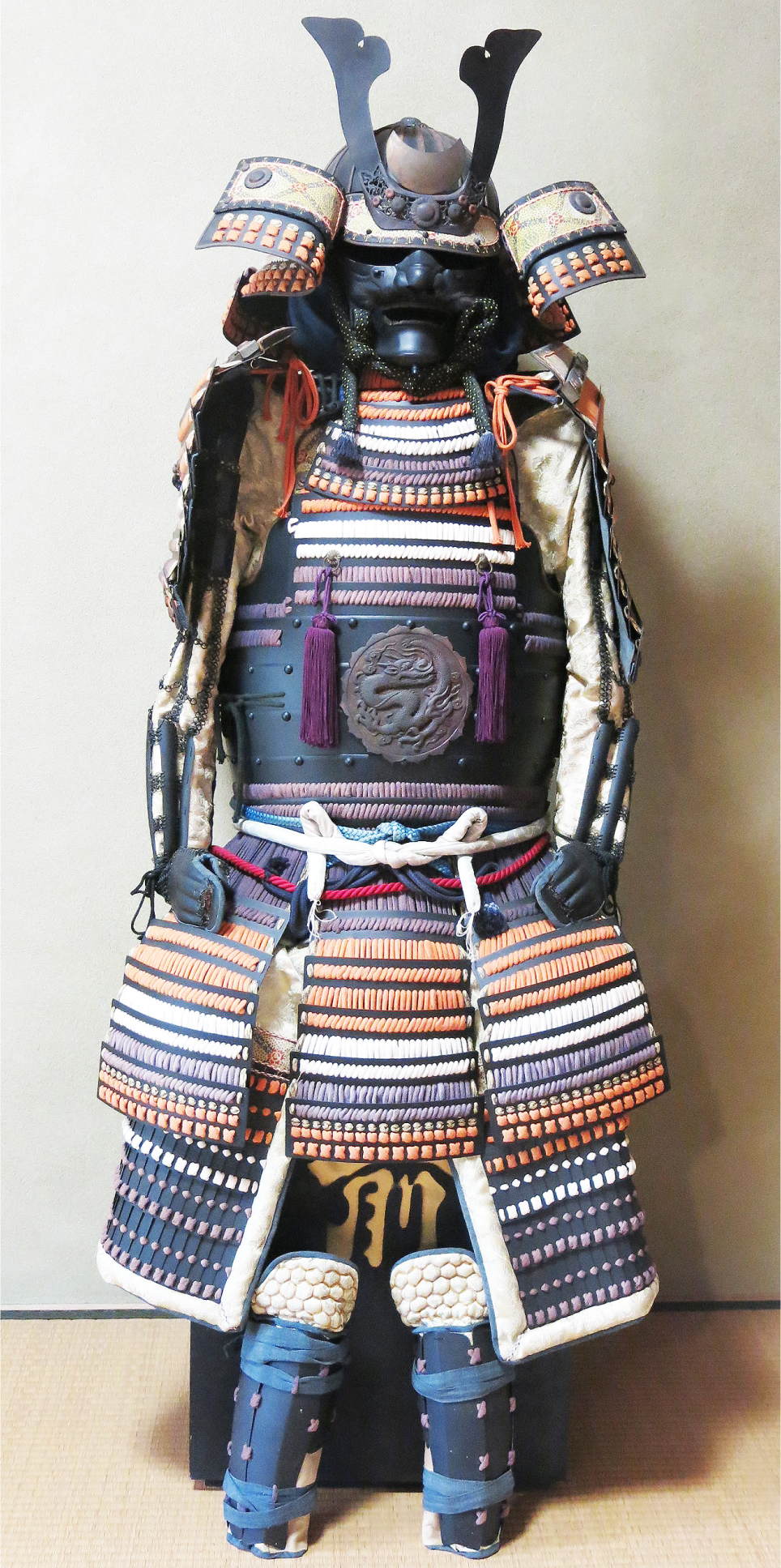 竹馬に猿
-Monkey on bamboo horse-
Hanging Scroll – Monkeys are friendly and not enemy animals in Japan. They are clever and handy with tools. Bamboo horse is played by kids in auspicious occasions, such as a New Year. It might be easy for monkeys to get on the horse. This painting was made by an artist called "master of monkey art", Mori Sosen(1747-1821). Monkeys are something special to him, and he lived together in mountains to see details of their lives. Their skin and feather are painted as a real one. No one can match depicting monkeys like this. Most of his master pieces are owned by museums and other institutes. It is a very unique and rare to find a good one in market. Conditions are excellent.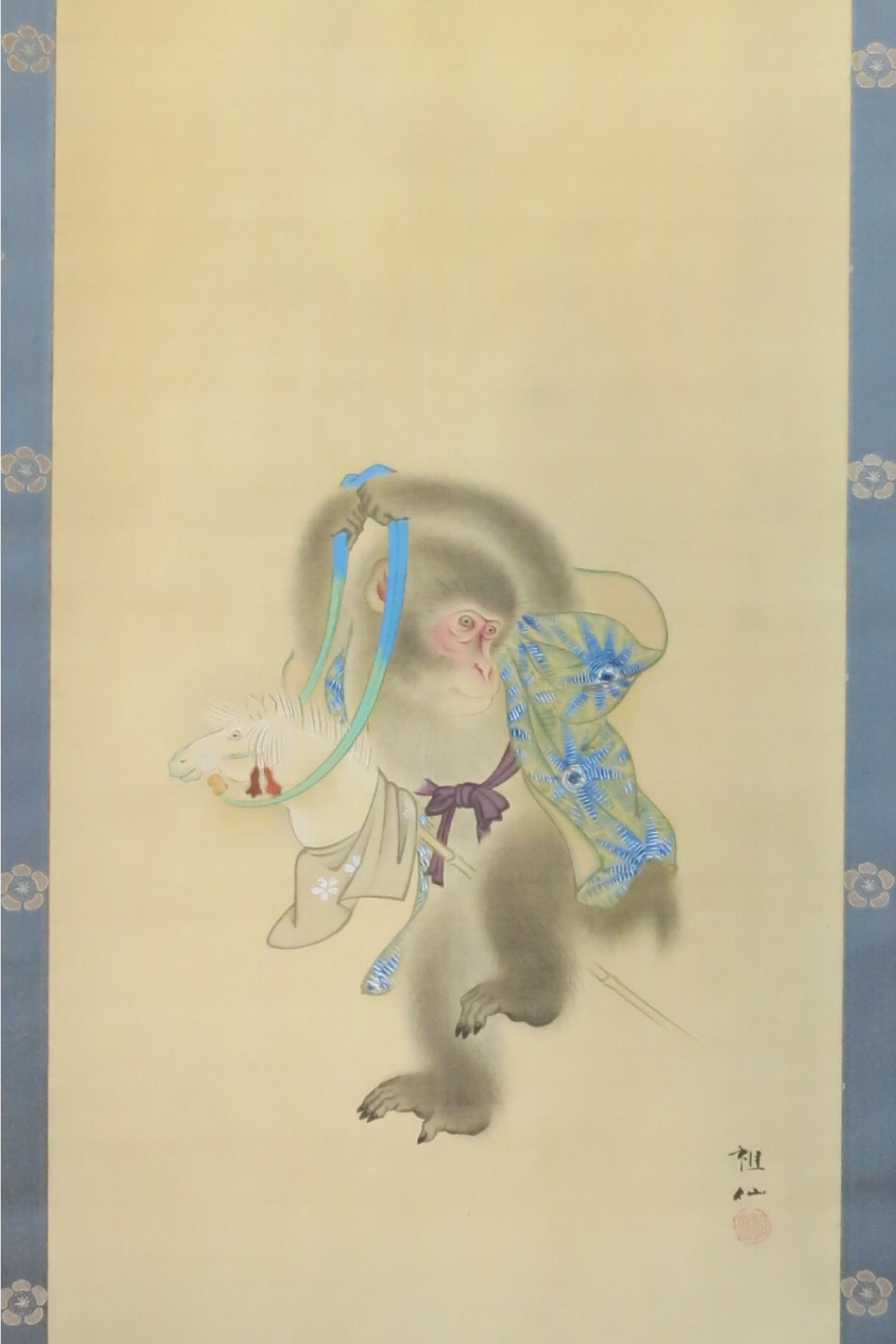 雪の官人
-Snowing-